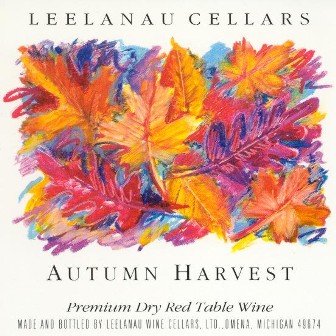 Another summer is quickly coming to an end, and I hope everyone got a chance to visit their favorite local vineyard for a tour or a wine tasting. The highlight of my summer is always being able to visit the northern Michigan wineries. This summer, I got a chance to go up to the Leelanau Peninsula several times, and each time was memorable.
Leelanau Cellars is, by far, my favorite place to visit up north, especially because of the tasting experience. You don't feel limited of how many wines you can taste, and the staff working the tasting room are VERY knowledgeable and friendly. I left with about 16 bottles of wine the last time I visited! If you are looking for some odd fruit wines, this is the place to go.
The wine:
I shared a bottle with my new roommates in Grand Rapids. All three of us loved it.
Matt: "Delicious with chips and dip"
Casey: "It would be a good winter wine. Surprisingly smooth!"
I enjoyed this 5 dollar bottle of wine with a thin-crust pizza and it was great. The wine was rich, and had a lot of flavor. I could taste the typical hints of cherry that most Michigan wines boast.
Summary: Great job, Leelanau Cellars! I look forward to coming back next year!
Rating: 9/10 – Excellent!
Price: 5 bucks
Winery Information: Leelanau Cellars
Leelanau Wine Cellars
12683 E. Tatch Rd
(County Rd. 626)
Omena, MI 49674
(231) 386-5201